CALEIDUINO is a sound interactive digital kaleidoscope based on Arduino. CALEIDUINO is a game, an object of art/artistic object and a tool to understand electronics and programming in a creative and entertaining way.
The heart of CALEIDUINO is a PCB board that connects to an Arduino nano 3.0, a 1.8' TFT screen, an analogic accelerator with three axis GY-61, a piezoelectric, a switch and a 9V battery. Just as with any kaleidoscope, three mirrors in the form of a triangular prism are used. The external part of the object is made of methacrylate. The idea is, as with analogical kaleidoscopes, to use the movement of the user (by means of the accelerator) to generate graphics and sound.
The entire CALEIDUINO project is open source  (CC-BY-NC-SA), with the exception of the brand name and the logo (the author's property) and has been designed by the artist  José Manuel González, with the invaluable assistance help of Juan Jesús García (for the PCB), Laura González (graphic design), Marta Verde (visualizer) and IKONO Instituto de Investigación Cultural (in whose facilities the final part of the project was developed). We would like to take this opportunity to thank all of those who generously shared their creativity, knowledge and skills to make CALEIDUINO possible.
If you would like have your own you can purchase one (1.0 and 2.0 versions) by contacting the creator via email:
caleiduino@caleiduino.com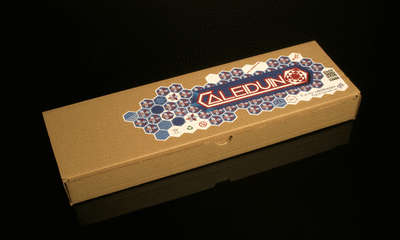 If you would prefer to create your own version, click this link where we'll explain how to make your own using recycled materials such as cardboard, acrylic and wood… You can also access the repository in WIKIFACTORY with all the files, patches and additional information to replicate CALEIDUINO in your closest FabLab or Makerspace.
* Special thanks to Joanne Batten for her priceless help translating this website